Pearson worked with Baylor University to create a state-of-the-art tennis facility feating six competition-level courts in air-conditioned comfort.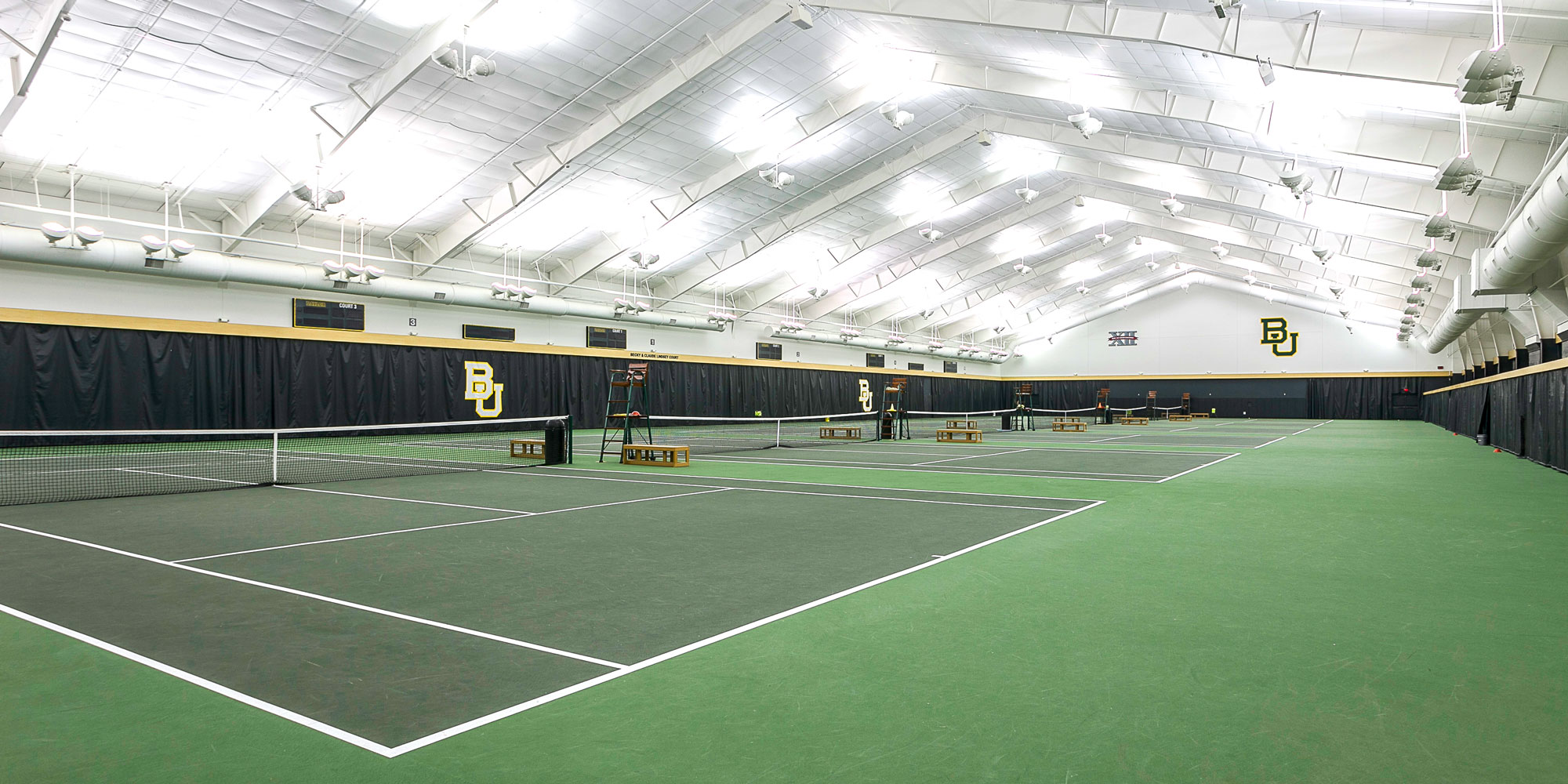 Project Description
This 45,000-square-foot structure houses Baylor's first indoor tennis facility and features six competition-level courts. Covered by a re-engineered metal building with 30' eave height, this state-of-the-art facility houses ADA-compliant public restrooms,
spectator seating, concourse areas, and a souvenir shop where guests can find gear to promote their "'Sic 'em" spirit.
Pearson Construction has worked on projects for Baylor since 2007. Our reputation for quality work and integrity helped us win the contract. We were able to provide the lowest priced bid and best completion time meet the school's needs. Our exclusive relationship with Butler Manufacturing also helped us earn the project. No other competitor had access to this particular pre-engineered metal building manufacturer.
Fast Facts
Delivery Method: Competitive Sealed Proposal
Size: 45,000 SF
Start Date: Feburary 2008
End Date: December 2012
Project Type: New Construction
---
Client Contact:
Keven Kehlenbach
Director of Construction Service
Baylor University
254-710-8400
keven_kehlenbach@baylor.com
Architect Contact:
Bernadette Hookham, A.I.A.
R.B.D.R. Architects
254-766-8380
bchookham@rbdrarchitects.com